2019-2020 Staff
Staff
Howdy, y'all! I'm Maria Espinosa and I'm a Sophomore. This is my first year writing for The Round-Up and I'm excited to see what I can do this year for the newspaper staff. I participate in Journalism UIL and I'm a wrestling manager.
Staff
Howdy! I am Sophia Sanchez, I am a sophomore here at Memorial. This is my first writing for the Round-Up. I am very excited to be in this year's newspaper staff. I am eager to see what this year has in store for me! I am in col...
Staff
Hey, y'all! My name is Lowrie Martin, I'm a sophomore, and this is my first year on the newspaper staff. If you must know, I have an addiction to bread, mac and cheese, and sweet tea.
Staff
Fun facts about me: My favorite food is Tyson dinosaur chicken nuggets, my Moto is "when your downie eat a brownie" and my favorite dad joke is "what's forrest gump's password?...... 1forest1"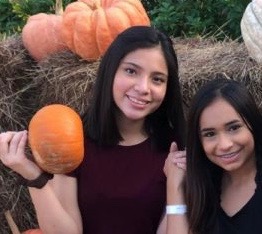 staff
Howdy, my name is Kasey cabanas I am junior and this is my first year in Newspapers I am very excited to be publishing my stories with you guys.