Freshman Experiences
Hang on for a minute...we're trying to find some more stories you might like.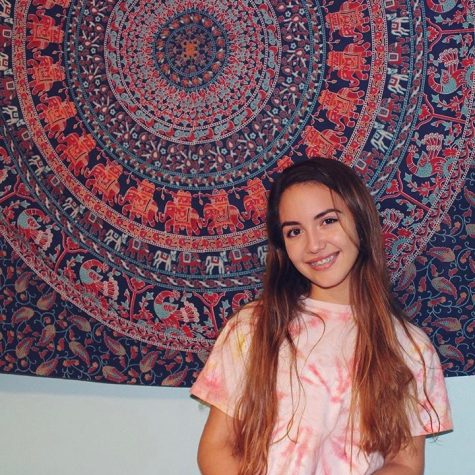 More stories from Andrea Resendez
The first year of high school can be intimidating for many. Keoni Vega (9) told us all about his finals experience as a freshman and gave advice to future underclassmen and what to expect.
Getting To Know: Keoni Vega
Grade: 9
How Was Your First Year Taking Finals?
Since it was my first year taking real finals, I wasn't sure what to expect. I wasn't very nervous but probably should've been.
Is There Anything About Finals That Confused You?
I was confused about how the new schedule was for my classes and being displaced to different rooms, but the picture of the new room assignments displayed on the hallway projectors was really helpful.
Which Finals Did You Take This Year? 
I took finals for all my classes, which included: Transition, Biology, Journalism, English, P.E., Geography, Biology, and Theatre.
How Did You Prepare For Finals And Any Tests You May Have Had?
For some of the classes I filled out the study guide, and for others, I just glanced at it. I really should have studied more. 
Is High School What You Expected It To Be?
Yes and no. I definitely expected a much greater workload than I had in middle school but didn't expect this much. I'm glad that it's not like the movies though like when upperclassmen push underclassmen into lockers, people really mind their own business and go to their next class to avoid a tardy sweep.
What Is A Tardy Sweep In Your Words?
It's when teachers have to close and lock their doors, and all of the tardy students have to pick up a lunch detention pass from the administrators in the hallway.
Any advice to the next year's freshmen?
Study!! Don't slack off.