Fuddy Meers
Hang on for a minute...we're trying to find some more stories you might like.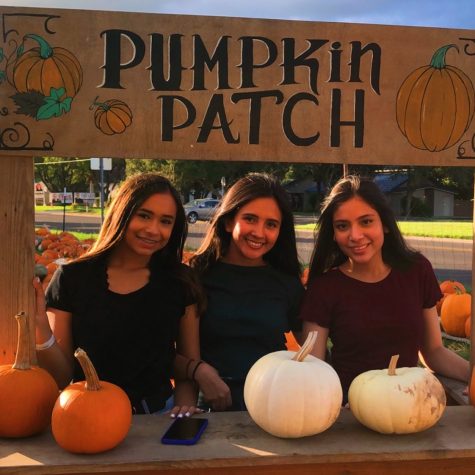 More stories from Delinah Vallejo
Having already successfully produced two plays this school year, the Theater Department prepares their third production, "Fuddy Meers" to compete in a UIL competition on March 19th. Mr. Garza, the Theater director, ensures that the play will be phenomenal.
"[The play] offers an entire range of emotions," and the cast contains a "great mix of new and experienced people," Garza said.
The production "Fuddy Meers," depicts a story about a woman named Claire waking up every day not knowing what happened the day before, having to face different challenges and people throughout her "average day."
"McHi is probably going to be our biggest competition, due to their consisted history of high quality plays in the past," Garza said.
When discussing how this year's production compares to past productions the theatre department confirmed that this year's play will absolutely be better than last years UIL play Lost Boy.
"Our renovations in the auditorium is going to be one of our most concerning challenges due to the lack of practice space during the constructions,"  
Even though they have confidence in this year's play, they do have to deal with new challenges, such as practice space and having to compete against our rivals Mcallen High School.
Both theater directors Mr. and Mrs.Garza took auditions for the seven roles being casted including Keoni Vega as Richard, Genesis Garza as Clair, Isaac Velez as Limping Man, Damian Wight as Millet, Joseph Garza as Kenny, Adam Arellano as Kenny, Aryth Campus as Gertie ,Chantal Charles as Heidi and Natasha Johnson as Heidi.
"I've always loved film and theater. I participated in One Act all through middle school, so this was a natural progression," Keoni Vega (9th) said.
The cast of this production consists of students that are committed to theatre and constantly participate in productions.
"I've had an interest for theater for a long time. I've been in One-Act since 8th grade and in high school, it was an interesting challenge to be able to be a part of. I love the idea of being able to tell a story and share this experience with others," Chantal Charles (11th).
We wish our mustang students and directors the best of luck for their competition coming in the following months.