Scot Burkett
Hang on for a minute...we're trying to find some more stories you might like.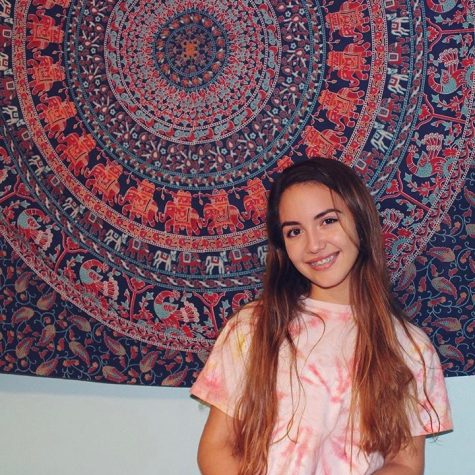 More stories from Andrea Resendez
Gig'em 
Getting to know: Scot Burkett
Grade: Senior
Occupation: Vice-President of H.O.S.A.
How do you feel about your high school career coming to an end?
Honestly, it'a bittersweet feeling. I'm excited about my future and going to college, but it's also a bit sad leaving high school and all my friends, but I know good things are in store.
Do you plan on going to college, and if so, for what?
I plan on attending the University of Texas A&M and major in biology.
What is your dream college and why?
My dream college is Texas A&M by a mile, no other school compares to their tradition and culture.
Have you already applied to college, and if so, where?
I have applied to Texas A&M and as well as Texas State. I'm still applying to other schools to see what's out there. It was a really easy process, the people in the college readiness center really helped me out and answered any questions I had.
How do you feel about your applications?
I'm confident about my applications, I feel as if all my involvement, as well as my grades and SAT score, are good indicators of me as a student, as well as a person.
How could you describe your overall application process?
One word. Satisfying. It felt as if everything I've done the past four years came into fruition.
Now that you are finished with your application process, what is your ultimate goal for the rest of your senior year?
My goal for the rest of the year is to just enjoy myself and have a good time. I'm playing golf and I have a lot more time now to enjoy that. Also, I have time to spend with my friends and family and make lasting memories with them before I leave.