First Time Taking PSAT
Hang on for a minute...we're trying to find some more stories you might like.
Taking the PSAT, freshmen, Kassandra Freeman took the test for the first time.
"I didn't prepare for the test because I didn't know how," Freeman said. "But now that I have taken it, I can prepare for the SAT based on my results."
Each grade level, besides seniors, took the PSAT as a practice version for the SAT.
"I'm glad they made us take it," Freeman said. "It trained my mind to think faster and more critically."
According to Freeman, the reading was the hardest portion of the test and the writing was the easiest portion.
"There was so much to read in such little time and I wasn't used to this," Freeman said. "The writing section wasn't hard for me because it came naturally."
Freeman was given four hours to finish each section when she took the STAAR, a mandatory state test, in middle school.
"It was a good thing they started preparing us for the SAT because I was so used to the STAAR structure and timing," Freeman said. "I don't think I did so great but I have a lot of room for improvement."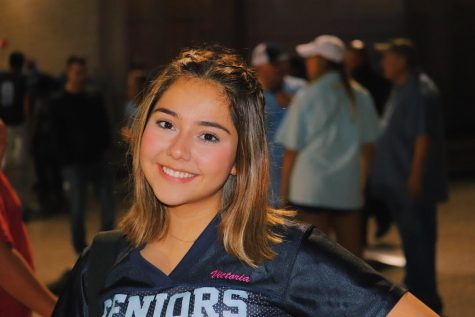 Victoria Velasco, Co-Editor
Hey, Y'all!! It's Victoria here! I'm a Senior this year and I'm the co-editor of the newspaper, organizational editor of the yearbook, and Senior...