Cassy Sauceea
Hang on for a minute...we're trying to find some more stories you might like.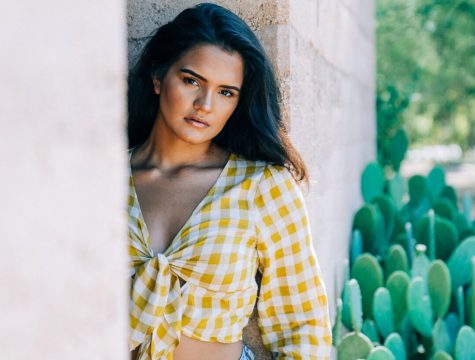 More stories from Stacia Benitez
The Last Ride
Getting To Know: Cassy Sauceeda
Grade: Senior
Occupation: Cheerleader
What Was Important About The Homecoming Game?
Even though our team lost our homecoming football game, it played an important part in our schools attitude. At the homecoming game everyone in the crowd cheered and pushed on our team to do the absolute best. Our cheerleading team used our best crowd leading skills to get the crowd to yell with us and show our school spirit.
What Games Are You Excited To Cheer At?
The games I am most excited to cheer at include games against our sister schools and our playoff games. These games especially really show the crowd's energy and give our players enthusiasm.
What Do You Think About When You're Cheering?
When I am cheering, I focus on ways to get the crowd involved and I work on encouraging them to cheer on our team with signs and crowd leading skills.
What Is Your Biggest Motivation?
My biggest motivation is my team because they inspire me to motivate them and bring positive energy to the team.
What Are Your Hopes For This Year?
This season, I hope to continue our reign as state champs. I hope to live up to the expectations we have set for ourselves and to perform better than we have in the past.
How Is Cheerleading Important To You?
Cheerleading has always played a major part in my life and has helped me build my confidence in performing in front of large crowds. Being in Cheer has helped me accomplish things I would have never been able to accomplish before.