Melanie Muñoz
Hang on for a minute...we're trying to find some more stories you might like.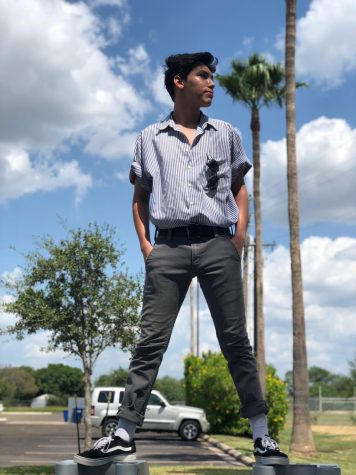 More stories from Carlos Ramirez
Getting To Know: Melanie Muñoz
Grade: Freshman
Occupation: Class President
Why Did You Decide To Run For Class President?
I decided to run for President because I take pride in my school and my class. I like ensuring that there's always something going on in a positve aspect like having myself and my peers participate in extra-curricular activties.
What Is Your Main Goal To Accomplish As President?
I just hope to bring our students closer not only as a class but our school as a whole. I push to get ride of the "upperclassmen hating freshman" stigma. Personally, I'm close to a couple upperclassmen and they've been a big help with my friends and my transition into high school. I truly believe having students motivating students would help make the school environment overall much more positive and optimistic.
What Other Extra Curriculars Activities Are You Apart Of?
I am currently apart of the memorial golf team and I plan on joining NHI later in the fall.
What Changes Would You Like To See This Year and The Years To Come?
I would love to get more of my class involved in helping the community and our school. Since not many students are pushed to join Student Council, I want to widen the council and encourage kids who maybe wouldn't think of joining to participate. I'd also like to volunteer at as many places as possible, not for the community service hours but to get my peers out of their comfort zones and into trying new things.
Why Do You Think You Won Presidency?
I think I won because I'm a very friendly, outgoing person and I get along with most of my class.