Sister Act
Hang on for a minute...we're trying to find some more stories you might like.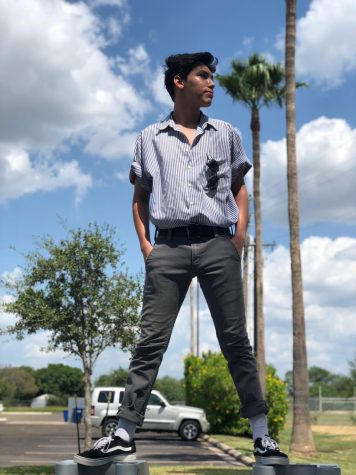 More stories from Carlos Ramirez
This year'musical was Sister Act chosen by choir directors Mr. Samaniego and Mrs. Hinojosa. The story starts off with a woman named Delores, who is trying to make it as a singer. She is a witness to a  murder and has to go under Witness Protection and along the way she makes friends that she thought she couldn't relate to and makes lifelong friendships.
The cast, including Sydney Ramon (12), Audra Wright (11), Arturo Rodriquez (11), and other choir members, made an amazing rendition of this timeless musical and made sure that it was portrayed as director, Emily Ardolino, intended it to be.
The show was opened to the public for about two weeks, however, it took months of preparation and the help of the theatre department to build sets and costumes, as well as manage the light and sound.
"I was very excited to be a part of such a beautiful production, even though I wasn't in it, I am glad to have worked on it and helped make this vision come to life," Chantal Charles (11) said.