Behind the Eyes of a Prancer
Hang on for a minute...we're trying to find some more stories you might like.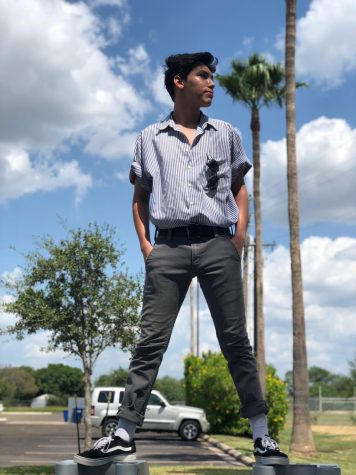 More stories from Carlos Ramirez
Destiny Olivarez (11) is 1st lieutenant who leads and serves as a role model to her team members.
"We practice for what seems like day and night, but I don't mind because I have my team by my side."
Olivarez strives and thrives to help make this team the best there is in the valley.
Olivarez, as well as her teammates, practice during school, after school, and on weekends to assure that their high kicks are high enough, that their splits are perfect and that everyone is doing what they should be doing to perform well at MA Nationals in Dallas, TX.
Mr. Hernandez sacrifices most of his afternoons and weekends to make sure these girls are always prepared and working their hardest so that they can be ready for any obstacle that might come their way.