State Bound
Hang on for a minute...we're trying to find some more stories you might like.
Two weeks ago, junior Stacia Benitez clenched gold medals in all four of her events at the district swimming meet. It was Benitez's third year swimming on varsity.
"I got four gold, one in the 200 medley relay, one in the 200 freestyle relay, one in the 100 back and my last one in the 100 fly," Benitez said. "I was happy I won all gold because it was my first year winning all gold at district. The other years I didn't try as hard, I just tried making it to regionals. This year, I gave it my all."
Winning all gold meant she qualified for regionals which took place last week, a week after district.
"I was nervous because I wasn't predicted to win and many people were doubting me," Benitez said. "Before my races, I sat behind the blocks and I imagined my races from the start to the finish. I also took deep breaths to calm my nerves."
At regionals, Benitez swam in the 100 fly, 100 back, 200 medley relay and the 400 freestyle relay.
"I was really happy with all of my races," Benitez said. "I got gold in all of them again and I'm happy I proved the people who doubted me wrong."
Benitez won Regional Swimmer of the Year.
"I was happy I won Regional Swimmer of the Year and District Swimmer of the Year because it was a very special award and I was happy I got to win it with an old friend of mine."
The state competition is in one week.
"I'm swimming twice a day and I'm trying to perfect my stroke to do my best at state," Benitez said. "My goal is to try and make finals."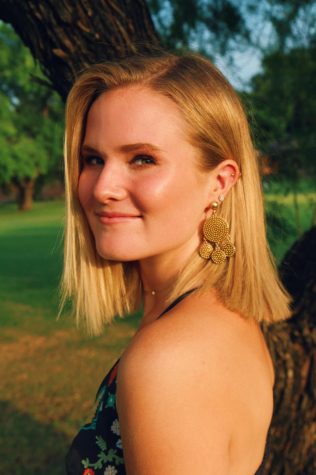 Avery Stites, Member
Hi sisters, I'm Avery Stites and I'm a senior. It's my second year on the staff and I'm eager to make this year my best year. I've also been a member of...