Stacia Benitez
Hang on for a minute...we're trying to find some more stories you might like.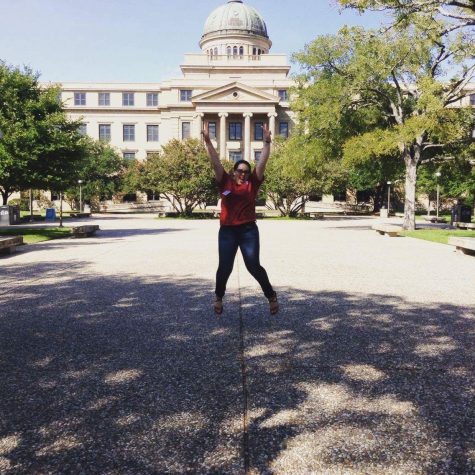 More stories from Delia Salinas
She's on the blocks– very nervous. She's taking every deep breath she can, trying to calm herself down.
She's thinking about what she needs to do to drop her time. Finally she's swimming. Pushing herself harder as she gets tired and her lungs start burning.
She touches the wall and looks up at the scoreboard to see her time.
She turns around and looks at the crowd. Her parents are cheering.
"It finally hit me, I just broke a record," Stacia Benitez (9) said.
Dec. 12 the swimming meeting took place at Brownsville Aquatic Center. Benitez competed for 100 fly,100 back, and 200 medley relay.
"I train four hours every Monday and Wednesday and five hours and a half  every Thursday and Tuesday," Benitez said.
Benitez has a good reason to train hard. This is her first year swimming competitively on a high school level. She is just a freshman.
"I competed with all grades and schools from Austin, Corpus, Laredo, etc." Benitez said.
At the meet she broke two individual records (fly: 59.06 seconds and backstroke: 59.24 seconds) and was a part of a record- breaking relay (1:57.60 seconds).
"As a freshmen I feel very accomplished," Benitez said.
Benitez wants to go to nationals. Swimming has become her passion. She's been in swimming since sixth grade, accumulating experience.
"I started liking [swimming] because I met my best friend through it," Benitez said.
Benitez originally joined swimming because her mom would not let her be a diver, but she thinks it worked out for the best.
"It has been great, I've learned new things that have inspired me such as my old coach Balducci. I've learned to never give up, to keep swimming through the pain," Benitez said.