Campus Beautification Project
Hang on for a minute...we're trying to find some more stories you might like.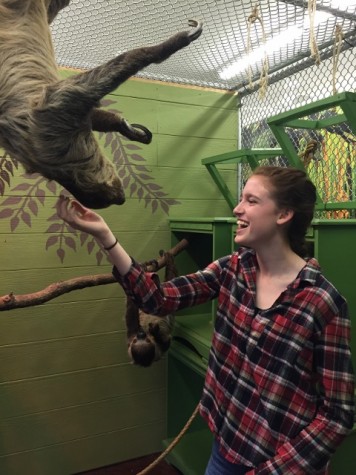 More stories from Natalie Young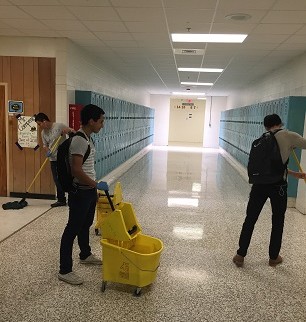 Sporting latex gloves, mops, brooms and giant black plastic bags, the freshmen class was out in full force Friday, April 17 working together to clean the school.
For three years now, the college transition teachers have used the man power of their freshman classes to participate in the annual McAllen Memorial Beautification Project. This year was different than the past.
"The city of McAllen participates in the All American Trash Bash every year on April 10th," Mr. Jimenez, college transition teacher, said. "They used to lend us their supplies when they finished and we would use them to [have our own beautification project]. This year they didn't have any supplies for us."
Along with the tools for a campus cleanup, the city used to provide snacks, bottled water, and a t-shirt to the participants.
"We had to find a way to make it happen for ourselves," he said.
After two weeks of trying to convince the city to lend the supplies again, Jimenez and the people in charge of the Trash Bash began to look for alternative ways to keep up the annual clean-up.
"This year we kind of had to put our heads together. The principals were able to get us some cups for the water, trash bags, gloves, and all the supplies we needed. It's been a big team effort, as you can see," Jimenez said.
Because they used supplies from the janitor's closet, the students were able to work on the inside of the building in addition to the outdoor tasks. Together, the transition classes divided and conquered the campus, scrubbing every nook and cranny until they could see their reflection.
"[The students] find enjoyment doing this," he said. There's a lot of teamwork involved, and more than anything, they see the immediate results of them picking up and beautifying the school which I think leads them to feel more pride in their school."
"My favorite part about this is cleaning up the school," Cassandra Infante (9) said "I love the way it looks outside when it's all clean. It's a fun thing to do instead of being in the classroom all period. I like it a lot"