Getting Certified
Hang on for a minute...we're trying to find some more stories you might like.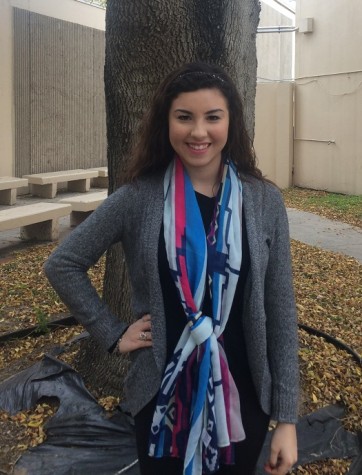 More stories from Stacy De Leon
Taking BIM 2 and DIM allows students to graduate from STC as multimedia specialists. For just the second year, Dayana Taylor and her Digital Interactive Media (DIM) class are working to receive their "Dreamweaver Certification."
"Dreamweaver is a software that can be used to develop websites," Taylor said. "You're able to see all the changes you make to your website while coding at the same time."
Before using Dreamweaver, Taylor introduced Notepad++.
"Notepad ++ is a basic software that can be used to program in different languages like HTML, CSS, etc.," Taylor said. "You use it for web development."
She explained how Dreamweaver and Notepad++ differ in that for the latter one must know all the HTML codes and it's just straight coding, no pictures at all.
"I like Notepad++ better because even though Dreamweaver is supposed to be easier, it's easier for me to type the codes in manually than having them already there and later making all the changes I may want," Amanda Hut (12) said. "It's time consuming, but not hard at all."
On the other hand, some students prefer Dreamweaver.
"Dreamweaver is hard, but I like it better," Anelly De La Paz (12) said. "You can have your document window on split view and you'll be able to see what you're doing as you do it."
Both De La Paz and Hut had never heard about Dreamweaver or Notepad++. before joining the DIM class.
"I originally joined this class because it gave me the DAP measures I needed and because it was a resume builder," Hut said. "I was really excited about learning how to create websites and getting certified."
De La Paz said that at first, the class was "pretty hard" for her when learning about coding, but that she later got the hang of it.
"You just have to get used to it after a while," De La Paz said. "It comes natural after typing the same codes over and over again for so many websites."
De La Paz says she would recommend this class to anyone planning on majoring in computer science.
"This isn't your typical computer class," De La Paz said. "You go in deeper to the knowledge of coding and the designing of web pages."