Class Presidents Talk Goals for the Year
Hang on for a minute...we're trying to find some more stories you might like.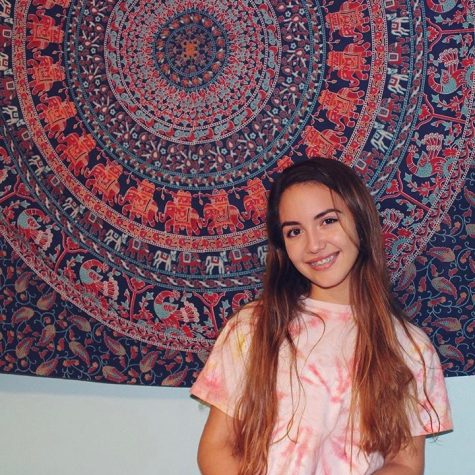 More stories from Andrea Resendez
As the new school year begins, the sophomore, junior, and senior class presidents begin to plan the school events this year has in store. Each year, students can run for class office to represent their class and organize the events for the school year. The class presidents, especially, are looking forward to what they have planned.
Senior class president, Victoria Velasco (12), says, "I've been in class office since freshman year as parliamentarian, sophomore year as vice president, and both junior and senior year as class president."
According to Velasco, "I had always felt like I was the leader figure, so last year I decided to move up and run for President." This year, Velasco says, "I plan on accomplishing a great disco homecoming float, a class shirt, and No Siesta Fiesta. I want to make our senior year great!"
Junior class president, Yasmin Medrano (11), claims, "I wanted to be class president because I liked the idea of being able to represent the juniors. Leadership is something that I have a passion for, and to be a leader of the junior class is a great feeling."
According to Medrano, "This year I am most excited for prom. The junior class is in charge of organizing the event. I am looking forward to coordinating everything and watching it all come together at the dance." She plans on accomplishing her goals by, "Making our class more unified. The juniors are all very creative and if we put our ideas together we can accomplish great things."
And last but certainly not least, sophomore class president, Mariella Vela (10), says, " I represent my class by not only attending student council meetings but by giving them a voice at those meetings." Vela said that "One of the things I'm most excited for is organizing lots of fun events and fundraisers for the sophomore class. This year, I plan to raise money for things such as presentation, prom, and more, to provide more interactive activities to unite the sophomore class!"
Overall, according to this year's class presidents, their main goals are to "work more on class unification."