Area Bound
Hang on for a minute...we're trying to find some more stories you might like.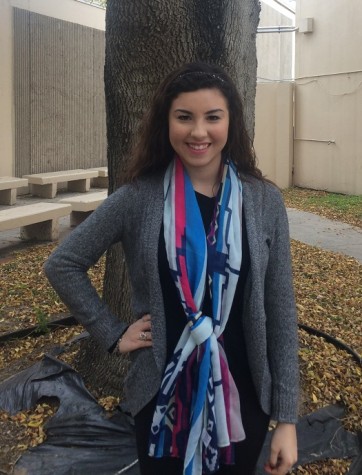 More stories from Stacy De Leon
Clarinet player Alejandra Torres (11) and percussionist Jacob Banda (12) will be advancing to the area level of competition on January 10 in Alice, Texas. Torres and Banda were the only two band members that qualified for the area competition.
Prior to advancing, both Torres and Banda competed in all-region and pre-area competitions which required them to place in the top 10 of their section.
"This is my second year advancing to area," Torres said. "Every competition is different because every time you are competing, you are competing with different people that are as good as you."
To prepare for this competition, Torres will take her three pieces of music and practice them at a slower tempo.
"I'm feeling nervous because I don't know what to expect, and I don't know how good the other players are," Torres said. "I feel like I have a good opportunity to be one of the 20 clarinets that advance to state."
Torres has been in band since the sixth grade.
"I really enjoy playing my instrument, spending time with other band members, and playing at football games," Torres said. "My goal is to make it to state by the time I graduate."
According to Torres, her favorite part about competition is getting to hear others play.
"Every time I have a competition, I get to improve and get a higher chair," Torres said. "It's a great feeling knowing I'm one step closer to state."
Torres says the farthest that she's advanced in band is area, but she has also qualified for state in solo and ensemble since her freshman year.
"I've done all-region since the seventh grade," Torres said, "and I've also made it to the TMEA Region 15 Band since then."
There is no competition in continuation after area.
"The people that make it to state have to practice a piece of new music they are given and  audition to make a chair in the state band," Torres said. "As a reward, they get to perform in San Antonio with all the best clarinets in Texas."
Torres says performing in San Antonio is a pretty big deal.
"I really hope I get to make it that far," Torres said. "It will be an honor playing with the best clarinets of Texas."