Like a Baus
Hang on for a minute...we're trying to find some more stories you might like.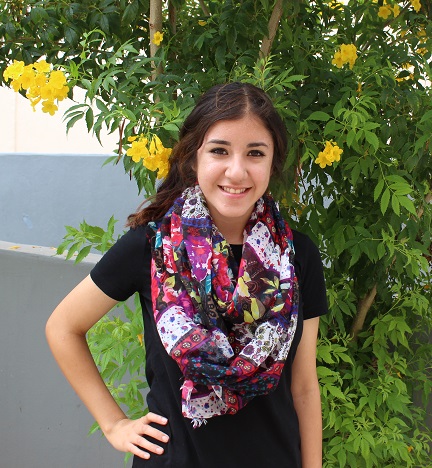 More stories from Teresa Zamora
Getting a 100 in a class is no easy accomplishment, especially in AP Chemistry. Roberto De La Rosa (12), however, is always up for a challenge and some friendly competition.
"My close friend Benjamin Chen (12) took the class last year," De La Rosa says. "He jokingly bragged to me about how he had gotten straight 100's throughout the entire year and that's when we made our bet."
De La Rosa continued, explaining how he told Chen that he was going to do the same thing.
"He doesn't think I can do it," he continued, "but so far I have kept my word."
De La Rosa says that it has not been hard to maintain a perfect grade because he always makes sure to study and do his assignments.
"Mr. Baus is an awesome teacher and that definitely helps." De La Rosa says, "He makes the subject so interesting. It's my favorite class of my day."
Timothy Baus, who's been teaching AP Chemistry since 2003, loves to see his students excel above and beyond in his class.
"He's always trying to help us out." says Marissa Robles (12) "He always gives us extra credit opportunities and just recently gave us a take home test. It was an easy A."
While Robles says she has not ever received a perfect score for the six weeks, she can see how De La Rosa has.
"I've known him since middle school," she says, "He's always gone the extra mile for his school work. He's awesome about that."
De La Rosa says he's flattered, but admits he's a little worried about the outcome of these six weeks.
"We recently took a quiz and I got a B," he says. "Now I have a 98 and I'm not sure if I can pick it back up."
Megan Cavazos (12) thinks he easily can.
"Robert likes to be modest about how smart he really is," she says. "I know he can bring his grade up and plus, Mr. Baus is giving us an extra credit opportunity when we get back from winter break."
For now, De La Rosa says he's just going to keep pushing and try not to let one setback bring him down.
"It'll be disappointing if I don't win the bet," he says, "but I've gotten so many great things out of that class regardless and I can't complain."