Daisy Ramirez
Hang on for a minute...we're trying to find some more stories you might like.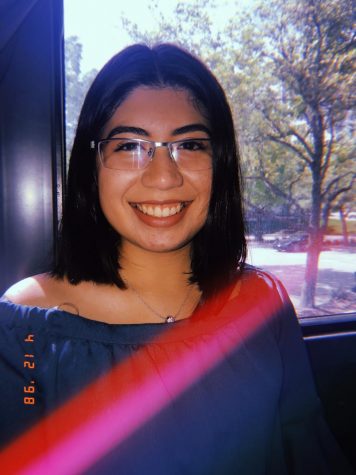 More stories from Denise Pedraza
Getting to Know: Daisy Ramirez
Grade: Senior
Occupation: Treasurer of HOSA
How Many Years Have You Been In HOSA? 
I have been in HOSA for three years. Two of them as treasurer.
What Made You Join?
 I have always been interested in having a career in the medical field and being in HOSA will help be have a jumpstart into the world of medicine.
As The Treasurer, What Is Your Job?
 My responsibilities include receiving, managing and keeping records of financial funds. I also assist in preparing the budget and preparing receipts and expenditures.
Why Did You Want To Be Treasurer? 
I wanted to be a treasurer because I would like to get experience and find a job at a bank so that I can support my expenses for medical school.
What Is Your Schedule Like?
I have monthly meetings on the first Wednesday and report to the officers and then the next day we meet as a chapter.
What Do You Like Most About HOSA?
 What I like the most about HOSA is that we are always in touch with each other, we work as a team, and we support each other.
What Are Your Goals For This Year?
My goal for this year is to place internationals and meet professionals who will be able to help me in my career.
Any Struggles?
Getting ready for competition requires a lot of work.
Are You Planning To Continue In College?
No, I want to focus on my core classes to be able to graduate at the top of my class.
Any Advice To Anyone Who Would Like To Join?
My advice for anyone who would like to join is to be responsible and be committed to the club. Get prepared for the competition, and always give it your best.
Any Advice To Aspiring Treasurers?
My advice is to always have good communication between officers.
Any Words To Your Readers?
Join HOSA! It is fun and we are very involved with our community.