Evil Endorsements
Hang on for a minute...we're trying to find some more stories you might like.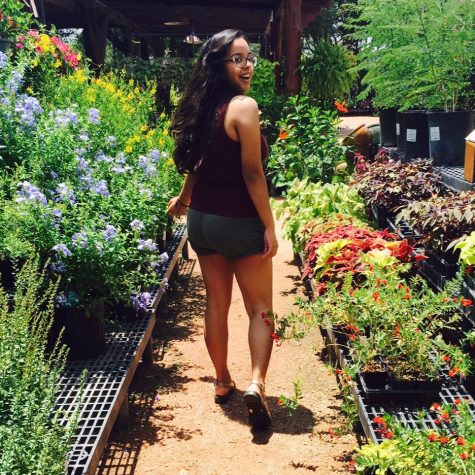 More stories from Sam Alvarado
They walked into our eighth grade classrooms. We were mere youngsters then with a positive open mind full of dreams and hopes. They came in telling us we have summer break to decide what we want to do for the rest of our life. We stumbled, blinked, tried to understand the new information. 'Why would we have to do that?' we all think. Because the state says so, that's why.
Endorsements.
The birth of endorsements was three years ago.
The students of the class of 2018 are the first test subjects.
Beginning their freshman year students must select an endorsement which will follow them until they graduate. The new endorsement graduation plan requires they earn a specific amount of credits from a variety of courses while they still must pass state assessments (STAAR) to earn that endorsement and graduate.
An endorsement is a career path, with certain classes a student must fulfill in order to graduate with that specific endorsement. Sort of like a specialized diploma.
Mcallen ISD offers five endorsements including: Business and Industry, STEM (science, technology, engineering and mathematics), Public Services, Arts and Humanities and Multidisciplinary Studies.
Choosing an endorsement at an early age is one thing, earning and graduating with that endorsement is another story, however.
Within a chosen endorsement comes a plan to graduate with that endorsement. For example, the Arts and Humanities endorsement requires that a student complete four social studies classes or earn four credits in fine arts.
Graduating with an endorsement comes with many side effects such as the terrifying thought of the future, deciding a career for the rest of your life and choosing wrong and only having one chance to change.
Students don't always know what they want to do with their lives at such a young age.
In this modern world we live in, there are so many new inventions. Thoughts flying around. New hobbies. Choosing what to do in life is complicated now. There are endless opportunities, paths to travel down. High school endorsements are not going to capture all these options for students.
Not only are times changing, so is the way things are organized. Endorsements may seem organized to those enforcing them, but to the students who are receiving this news, it's a chaotic mess.
New information is given every time counselors come around to the Transition and Principles of Info Technology classes. More questions spur up, and the amount of students flooding to the counselor's office grows.
To help fix the chaotic mess, middle schoolers should be prepped for the drastic change and for the future. More organization would save them stress, too.
The beneficial thing about endorsements is they do offer clear career paths to those who may not see college as a possibility for their future. Outside circumstances– whatever they may be– prevent some people from continuing their education in college.
The endorsement plan allows students like this to skip over the classes like a fourth math or science that they would probably have no use for except in college. Instead, they can get on a career path to welding or cosmetology or any of the many CTE classes that are offered to earn certificates and career experience. By the time students like this graduate, they can go straight into the workforce as a licensed welder or cosmetologist to name a few.
Endorsements help those who already know what they want to do with their lives. If a student already knows want to major in, endorsements are a great outline to follow to a great future.
They also save you from taking classes you don't need to take.
Endorsements can be a life savior, a life planner and a life ruiner.