Ready Player One Review
Advertisement
Hang on for a minute...we're trying to find some more stories you might like.
Based on the 2011 novel of the same name by Ernest Cline, its film adaptation has finally been released to theaters. From it numerous references to games, movies, music, and much more; Ready Player One is a film that not only has fun displaying its references to pop culture, but also is able to keep its focus on what is important and deliver a great story that not only can be enjoyed by all regardless if they do or do not get the references.
Disclaimer: I have not personally read the novel, so my experience will strictly be from the film and not from the novel in any way.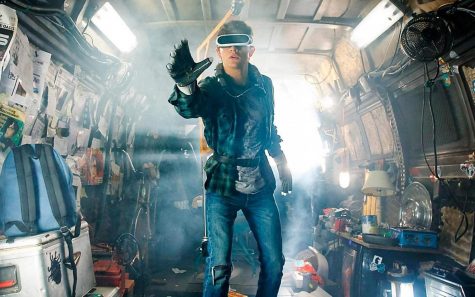 Ready Player One is set in a dystopian world in the year of 2045, where earth is in the midst of an energy crisis due to a lack of fossil fuels, overpopulation, and global warming are causing widespread economic and social issues. In an effort to escape this world wide decline, people turn to the OASIS, a virtual world where people can access with visors and haptic technology, that offers a world that is both as an online game and a virtual society that is free from real world problems. The story follows the 18 year-old character of Wade Watts, or as known in the OASIS as "Parzival", that upon hearing (like many others) of the death of the game's creator, James Halliday, joins in on this massive Easter egg hunt left behind by Halliday that will grant who ever is first the inheritance of his entire fortune and corporation.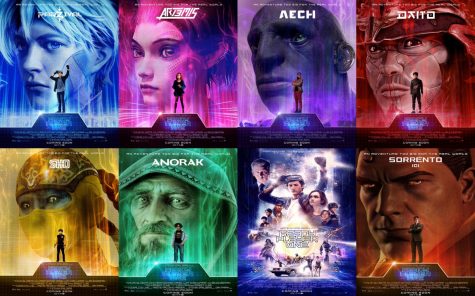 In order to find the Easter egg, Wade must find the three keys that will lead him to it, but he cannot do this alone as there are others who wish to take over the fortune that have ill intent. Along his journey he teams up with Aech, Art3mis, Daito, and Sho in efforts to claim the keys to stop the corporation of IOI from taking over the OASIS. Steven Spielberg's directing shines here, as the acting cast brings their full effort on screen, making the whole aspect of a virtual world seem real as the plot unfolds. The humor in the film never feels out of place and when it comes down to its serious moments it keep its pace throughout the film's run time.
Now let us of talk about the the good stuff – the references. There are a ton. So much that the only way to write a full list of all the hidden Easter eggs within the film. From the ones I noticed, apart from the ones mentioned in the photo caption above, a few others are Hello Kitty, Mortal Kombat, Iron Giant, Monty Python, Gundam, Akira, Godzilla, Halo, Batman, various DC characters, and some Looney Toon characters. This is not including the other numerous film and music allusions thrown about. Basically, the film becomes a hunt of your own, as you look for characters from familiar franchises.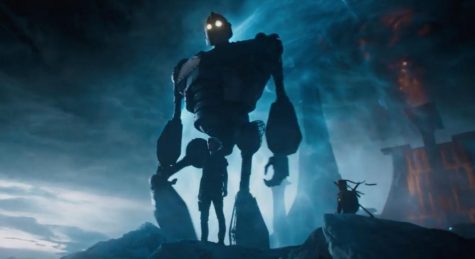 Ready Player One is a great film, and a highly recommendable one at that. Keep in mind that I have not read the novel, but this has definitely got me interested in picking up the book for a future read. Aside from that, if you are looking for a film that references a ton of franchises that you are familiar with, while at the same time providing a solid story line that is entertaining throughout – this is it. While yes, at times it feels as if not all the characters get the on-screen development they need, it is sill a definite watch. See you in the OASIS!
Mustang Pride Verdict: 9 out of 10