Black Panther Review
Advertisement
Hang on for a minute...we're trying to find some more stories you might like.
There have been a lot of Marvel films along the years, but there has always been a superhero that fans have been waiting years for to get its own standalone film. After a rocky journey to the big screen since 1992 after many canceled projects, Black Panther finally gets his own film 26 years later in 2018. The wait was worth it. From a solid cast to story writing the honors the iconic comic character, Black Panther proves itself as not only being a great superhero film, but also one of the best films so far in 2018.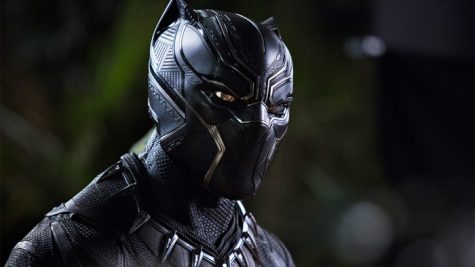 The film starts off with an engaging fight as Black Panther takes down a group of illegal human smugglers and frees those who were held captive. Aside from these scene showing how cool our protagonist is, it also introduces his love interest and the influence Wakanda has with spies laid out in various parts of his country. It is shortly after this that T'Challa (Black Panther) receives word that there's been a criminal underground operation involving stealing Vibranium, a resource that is strictly keep within Wakanda borders. From here Black Panther investigates this issue that inevitable leads to a larger picture that not only challenge his skills in combat and his relationships to the test, but also his core beliefs of Wakanda state of isolation from the rest of the country. That perhaps it may be best to share their knowledge with the rest of the world, rather than keep it to themselves while the rest of the world catches up to their technological prowess.
The supporting cast of characters are perhaps some of best in the Marvel films, along with Guardians of the Galaxy. Calling back to Panther's love interest, Nakia, she really helps him realize that Wakanda's isolation is pointless as there would better benefits for them and the world if they share there technology and their Vibranium. While T'Challa's sister, Shuri, is the tech genius behind his advanced arsenal of weapons and gear. She provides a welcoming amount of her quirky humor that helps the film have some lighter elements sprinkled throughout, aside from the film itself that provides a good amount of its own humorous scenes without Shuri. These are just two of the overall cast of characters that provide a good amount of personality to the film that helps the film be enjoyable, while at the same time focus on its main narrative.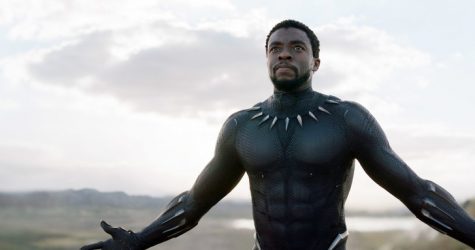 There has been a good amount of praise over this film, and this is just more of that. Black Panther is a fantastic watch with friends and family, as it is a film that will seriously make you consider coming back for a second viewing. Now we just ride along the hype train for Avengers: Infinity War, waiting for more Marvel action on May 4. Until then though, long live the king of Wakanda!
Mustang Pride Verdict: 8 out of 10