Superorganism Review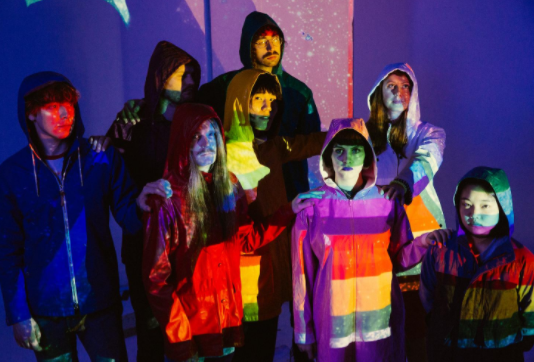 Advertisement
Hang on for a minute...we're trying to find some more stories you might like.
The band, SuperOrganism, has officially released their debut album. It consists of people from all over the world. The lead singer, Orono Noguchi, is from Japan and sings alongside seven others which names are  Harry, Emily, Tucan, Robert Strange, Ruby, B, and Soul.
Noguchi is only 17 years old and has already helped produce multiple hits for them like, "Something for your M.I.N.D" and "Everybody wants to be famous".
The band is part of the record company called Domino Records who has produced the band Franz Ferdinand and their new hit "Always ascending".
They first formed in 2017 and have released hits, however, this is their first album. I believe they are going to gain popularity, because their music is good and I'm going to tell you why.
This album is called Superorganisms and has 10 main songs, including a special one called "Night Time".
The album consists of both of their hit singles that have been in the top 18 and 8 in the Indie Rock World.
The album has a constant base of a mellow and zen tone that you can easily fall in love with. It also keeps an interesting 70's and 80's vibe which other bands do, but this band does this style a little bit different.
It also perks you up. Even though the songs are mellow, they still have an upbeat to where if you are feeling down and played any of the songs, I guarantee you it will make you feel energized and back in a good mood.
My favorite song on this album has to be "Something for your M.I.N.D.". The way that they put together all of the components to make this music was perfect. There was just enough guitar to balance out the electric feel and it was a good song to sing along to.
I predict that this band will be around for a long time and this album will go golden. This band knows what they are doing and I am excited for more of their music in the future.
I give this album a perfect  10 out of 10. This is a band that I recommend you put in your mix no matter what type of music you like