Altered Carbon Review
Netflix's answer to Blade Runner, and it's great!
Advertisement
Hang on for a minute...we're trying to find some more stories you might like.
Fresh off 2017's Blade Runner 2049 (which was our movie of that year), the sci-fi cyberpunk genre is gaining traction with Amazon's recent release of Electric Dreams, and now with Netflix's new show, Altered Carbon. For this review, we will be focusing on Netflix's new series, and if it is worthy for you to invest watching time in an environment where so many shows try to call our attention. After just finishing the first season, the show shows some serious potential as Netflix's new ongoing series that should not be missed.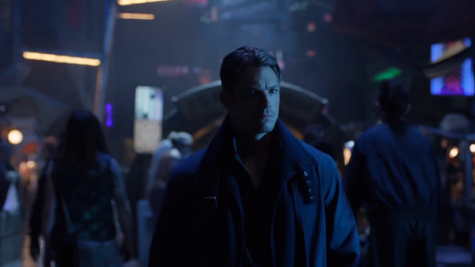 Based on the novel of the same name by Richard K. Morgan, Altered Carbon takes place over 300 years in the future in which civilization has found the key to immortality by creating a technology that allows the human consciousness to be stored into a small chip called a "stack" that is installed near the spinal cord, which allows anyone to transfer themselves to a new body, called a "sleeve", upon death. This, in theory, is a technology that can benefit humankind by allowing greater progress in research and exploration in order to further advance us as a species, though it had the opposite effect. In Altered Carbon, it resulted in those wealthy enough to afford this technology to remain in power, while ordinary citizens are left with whatever they can get their hands on.
The story is led by Takeshi Kovacs, a man deemed a terrorist by the government, and given a sentence of 250 years, only to be reawakened in a new sleeve (body) by the request of one of the wealthiest men on the planet, Bancroft, to investigate who murdered his past sleeve. If Kovacs completes his mission, Bancroft promises him a pardon of his past crimes and a very high monetary reward. Throughout Kovacs investigation, he makes unlikely allies and dangerous enemies that will put all his skills to the test.
The cast in this season is fantastic, with actors like Joel Kinnaman and Will Yun Lee that play Kovacs, James Purefoy as Bancroft, and Martha Higareda as Ortega that bring their full effort on screen, and it shows. The acting brings a real sense of immersion to the show that would not be there otherwise without the cast Netflix picked out, making this a show a more engaging viewing because of it.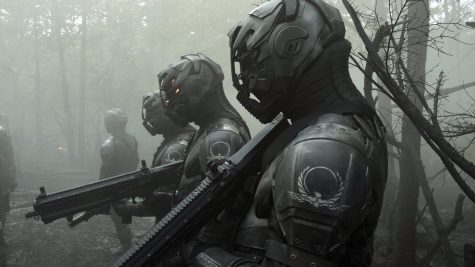 Although Altered Carbon is not the best in its genre in comparison to its various counterparts, it still offers a very engaging storyline that encourages sticking to until the very end. The final verdict as you will see below is a 7.8 out of 10, but that does not mean it is poor in quality, a score of 7 is not a sign of a bad product, as in the case of this show, it is a very solid start to a series that with a couple more improvements, has the potential to be amongst some of best shows out there to watch. Especially now since the future of this series is up in the air as the budget of this first season was considerably high and Netflix's own cannibalization of its views by the surprise release of The Cloverfield Paradox. It's a shame that one of Netflix's most promising shows maybe hindered by themselves by releasing content at such a fast rate. So, it is by our strong recommendation to give Altered Carbon a fair viewing, it may become one of your favorite shows.
Mustang Pride Verdict: 7.8 out of 10