Star Wars: The Last Jedi Review – A Disturbance in the Force
Advertisement
Hang on for a minute...we're trying to find some more stories you might like.
It's been a little over a month since the theatrical release of Star Wars: The Last Review, while we were unable to review it shortly after its release due to our holiday break, the passing time has allowed for opinions to calm down from both sides of the spectrum of whether this film was great or not so much. It is quite the understatement to say that this latest entry in the main line of Star Wars films was one of the most divisive in the multi-billion dollar franchise that is Star Wars. Everyone is entitled to their own opinion on how they perceived this film, whether that be positive or not. With that out of the way, onward to our thoughts on the film, onward to our review.
– Major Spoilers Ahead –
---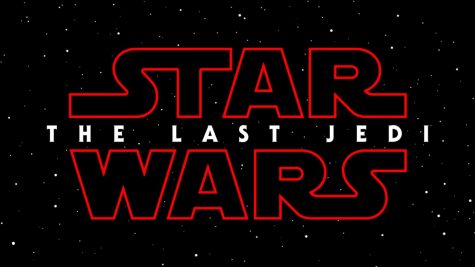 Star Wars: The Last Jedi takes off right after the conclusion Force Awakens where Rey meets up with Luke Skywalker to train, while the rest of the Resistance is left with hunkering in their own little corner of space as the First Order ambushes them and are close on their tail. The Resistance must find a way to fend off and First Order while ensuring their survival as there is only one fleet of them remaining. This is essentially a brief summarization of the overall plot of the film. Most of the story takes place on this last remaining rebel fleet and with fuel resources running low they must look at alternative ways to escape.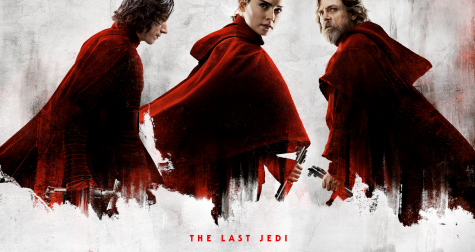 While the beginning of the film starts off with a bombastic space battle (aside from the phone line joke that did not really fit) as Poe Dameron takes on the First Order Dreadnaught, and defeating it, the troops he was commanding suffer major casualties due to rash decision, as a result Poe gets demoted by Leia. After this start, the plot soon starts to show some of its flaws when Supreme Leader Snoke ambushes the rebel fleet as they are able to track them through hyperspace. During the ambush, the command bridge of the man flagship of the Resistance (the only one) is destroyed by Kylo's men, killing all high ranking officers of the rebels including Admiral Ackbar ("It's a Trap" guy) who is killed off screen, and we are greeted to Leia flying through space to safely return to the flagship using force powers and receive no explanation for it afterward during the film's runtime. It is soon after this that we are introduced to the film's new characters.
While Leia recovers from being jettisoned into space, we are introduced to two new characters to the franchise. That being the stand-in command for Leia during her recuperation, Amilyn Holdo, and the character Finn stumbles upon who is guarding the escape pods, Rose. Holdo at first seems a little suspicious to the viewer as she is so tight-lipped of talking about her plans to Poe Dameron. He understandably makes him question her intentions so that when Finn and Rose approach him with a plan to break into the shields of Snoke's ship and temporarily disable the tracker in order to escape with the assistance of code breaker, he sends them off to go in search of one. This, in turn, leads to Finn and Rose journeying to a casino-like planet that feels like an overall waste of time as it offers no real progression to the plot than to show the bad qualities of capitalism and introduce Benicio del Toro's character, DJ, that they so happen to meet in some jail cell.
Now, Toro does a fine job playing the character that he is tasked with, but considering the part of the story he is in, he, in the end, feels like a useless addition as he ultimately betrays Finn and Rose resulting in nothing being gained. DJ's issue is not just isolated to him as the other new characters suffer the same. While Rose's character traits and personality are fine, she is implemented rather poorly along with Holdo who withholds vital information from the rest of the Resistance for no apparent reason, making her look antagonistic when really she is just looking out for them, but his miscommunication causes Poe to commit mutiny.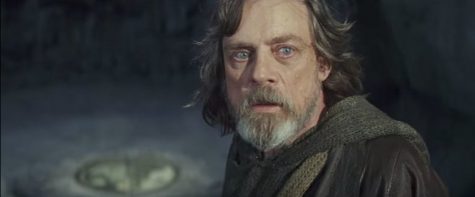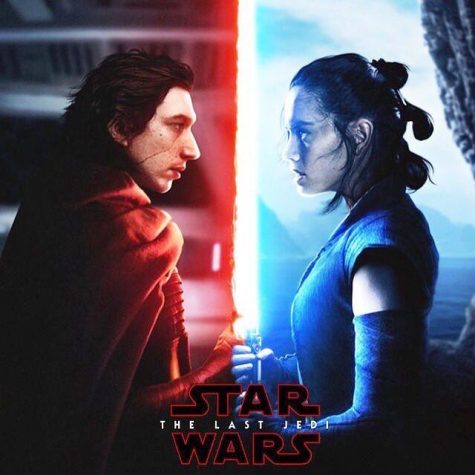 Rey's side of the story is far more interesting as we see her interact with Luke and Kylo. When she first meets Luke, it is very apparent that the famous Jedi is not exactly as we remember him. He is a withered and punished man who stops his Jedi ways after failing to protect Ben Solo (Kylo Ren) from falling to the dark side which ultimately ended with the lives of his other Jedi students. This introduces a very interesting spin on his character that has lots of potentials, but it never feels as it ever reaches it. The way he failed to save Kylo from the dark side felt uncharacteristic to Luke as why would he think of killing him back when he was a student? The movie gives the explanation that it was in the heat of moment and Luke thought he could end it all then and there, but then feels ashamed of it and decides not too, but it is too late and we see Kylo perceiving it as Luke was about to murder him. While the explanation may suffice at first, thinking more on the matter reveals its flaws, why would Luke, the man who was able to convince Darth Vader to see the good in himself, not try to convince Kylo to not fall to the dark side? Kylo Ren's power peals in comparison to Darth Vader, which makes the reason given in the film seem hard to believe.
On the flip side, Rey's conversations with Kylo that are able to cross the galaxy itself (powered by Snoke), others a deeper look into the both of these characters. They are the only two characters that actually feel as if they grow and that the audience feels a genuine connection to. It is shame though that so much time was wasted with Finn and Rose's subplot that could have been used to further Rey's and Kylo's relationship.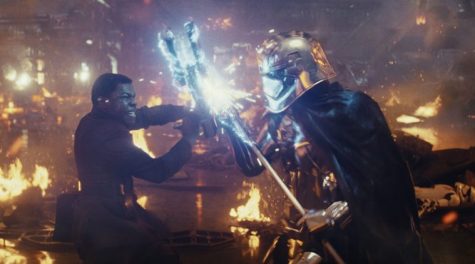 Star Wars: The Last Jedi feels like a movie with wasted great potential to be a standout Star Wars film. The misuse of Phasma once again, killing of Snoke without a regarding of his past, and Luke's out of character and awkward death scene, and other major plot holes make this movie feel unfulfilling. Personally, I am all for bold change in directions for the Star Wars, a franchise that I care about so much, but if these new directions are full of poor writing and plot holes, and if Disney wishes to take more "bold" directions they should hire a better writing team who will move forward. In the end, we still love Star Wars and only wish to see the best for it as so many people are attached to this amazing sci-fi universe. This should serve as an important lesson for those in charge of the Star Wars films at Disney and take this feedback to produce the best Star Wars films possible.
Mustang Pride Verdict: 6 out of 10